Športovec týždňa – Jakub "Kuba" Jančík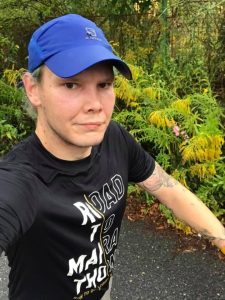 Indeed, today we are about to introduce you to the next Athlete of the Week – young gentleman Jakub from Prague, originally from Moravia. Although Jakub is only 37 years old, his life has been full of various obstacles, which he has managed to deal with so far with grace. Jakub is an excellent example that a combination of will, concentration and motivation can create a beautiful result – motivation and happiness in life. Maybe Jakub will be exactly that person to make you get out of bed tomorrow, even though it will be raining in the morning and you should go for a run – you don't do it for others, you do it FOR YOURSELF.
            Jakub was born without any diagnose and enjoyed every single moment of his childhood until he was 9 years old when he was diagnosed with paraparesis of the lower limbs. In a nutshell, the legs are weaker due to the weak muscles and often do what they "want themselves". After the endless bans on sports and no sports and sports and no sports and recommendation to exercise to improve things, Jakub decided to listen to his body and do the sports he feels well worth. About ten years ago, he got new companions – crutches; he uses them by now. After the birth of his son, Jakub also underwent a "sports reborn". He realized that he did not want his son to experience asking him to go out and play, which Jakub would not be physically able to do. The little son would certainly understand that it would probably be worse for Jakub to handle this situation. At the time, he was also overweight which was another significant decisive factor.
In the autumn of 2018, Jakub realized it is time to change. He started doing sports, going for walks, using rotoped and losing weight. The year 2019 introduced Jakub to the first virtual race, which was more addictive than expected. The pace in the race was far below the average. Still, in the competition of us, "healthy individuals", Jakub won over another 200 athletes. His workmates also started to support him, motivating him to register for a real 5 km race. The feedback of this run for Jakub was incredible and encouraged him to take more and more steps on the road to success. As a disabled athlete, Jakub managed to prove that even with a handicap, it is possible to live a life worth it. It is not absolutely necessary to complain about an unfortunate fate; it will not solve the situation.
      Jakub prefers the charitable aspect of the race; virtual help to others is what drives him forward. He focuses on a distance of 5 km, he has managed 10 km, but as he says, he still needs to train for this distance so that it is not that challenging anymore. SPARTAN RACE is one of the biggest successes of Jakub, wherewith the help of friends, he conquered 25 obstacles, Gladiator Race Night (20 obstacles) and a joint race with his wife and son for a 3 km distance. Jakub is incredibly proud of the latter because combining family, sports, work and training is a challenging task for him.
The idea of relaxation for Jakub is a stay in the garden, growing chili peppers, time spent with the family, traveling, cycling and, soon possible, swimming, but let's not reveal any more details …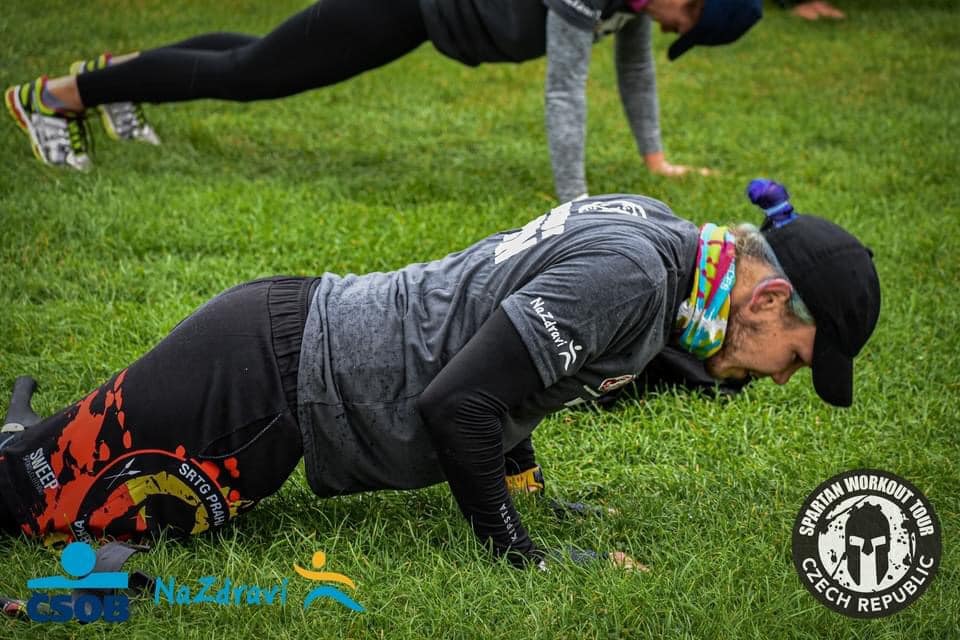 In the end, Jakub would share with us all one important motto of his:
Don't rush anywhere, take it slow; the results will show with time passing by as a reward for your efforts. Every small change should lead to a different, PERMANENT change in your life. We are all original and different solutions works for each of us as we are unique and individual. Therefore, find what you like to do the most and what you will enjoy doing. Not only in sports, but in the whole approach to life you live.
Based on your feedback, we are happy to see that our Athlete of the week was accepted very well by all of you and you take it as a motivation on the next journey. We are currently working on another interesting personal story to keep you dedicated to reaching higher goals and overcoming your own barriers while fulfilling and chasing your dreams.
Sincerely, Virtual Championship Team
              .