Even disabled athletes know how to achieve great things
The word "handicap" is perceived in our area as something negative or restrictive. However, some disabled athletes achieve great things that we often do not even dream of. By we, we mean us "healthy" individuals. What seems ordinary and boring to us is something unusual and top-notch for disabled athletes. In today's article, we will have a closer look at athletes, both Slovak and international, who, despite their handicap, have achieved great things.
In the beginning, there must be motivation, determination and self-denial
The inspiration for this article was our Athlete of the Week, Kuba Jančík, who, despite his handicap, did not give up but is constantly working to achieve better and better performances and results. Hand in hand with overcoming oneself is also the "mindset", i.e., the setting of the mind to something positive, beautiful and motivating.
Slovakia also has its heroes. Our athletes – Paralympians from the Winter Olympics in 2018 from Pyongyang won 11 beautiful medals – 6 gold, four silver and one bronze. The most successful was Henrieta Farkašová, together with her guiding sparing partner won four gold and one silver medal in alpine skiing. Henrieta is one of the visually impaired athletes. Still, even that did not deter her from standing high on the slope and trying to overcome the times achieved previously.
Many disabled athletes were not born with a handicap at all
Some disabled athletes have already been born with a handicap. On the contrary, for the other, a handicap is the result of an illness, injury or accident. Oscar Pistorius, for example, is a world-famous name. He was exceptionally well known in the world history of sports and criminal records thanks to the murder of his at that time girlfriend. But one thing cannot be denied. Although this talented runner from South America lost both legs due to a disease – fibular hemimelia – by amputation below the knees, he achieved excellent results on the regular track and the Paralympics.
Baxter Humby – master of kickboxing with only one upper limb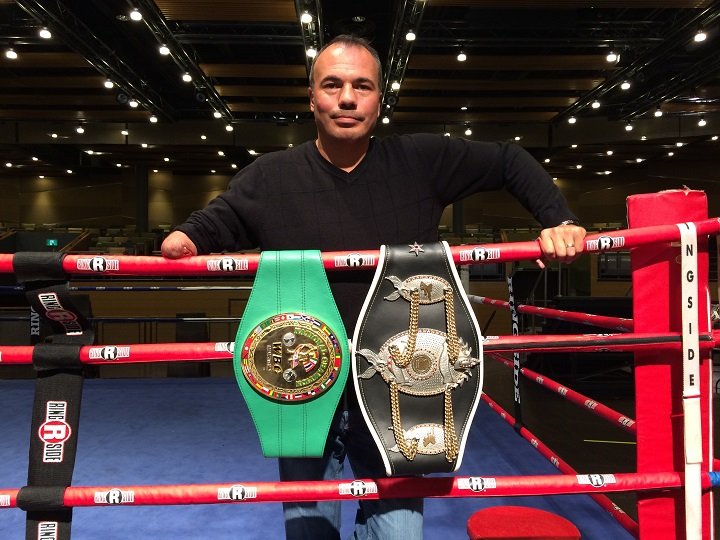 Baxter was born a healthy baby but lost his arm right after birth. His hand tangled in his umbilical cord and they had to amputate it in the first minutes after his birth. Nevertheless, he later achieved phenomenal success. At the age of seventeen, he began practicing martial arts, running and represented Canada at the Paralympics in 1992 and 1994. Two years later, he became the Canadian kickboxing champion.
To this day, Humby is the only disabled athlete in the category to win the title of world champion with only one hand, and in 2010 he even became the WBC super weight champion. However, he didn't just stay the champion of the arena – in Spiderman 3; he worked as the double actor in combat scenes for Toby McGuire. Awesome.
The famous Oz Sanchez proved the almost impossible
Oz Sanchez was also a young man who pursued his dreams and lived an extraordinary life. Everything was changed by one motorcycle accident in 2001. He suffered the injury of the spinal cord and remained paralyzed. He did not give up; he did not say yes to an unfortunate fate. He was standing proudly for the first time at the Paralympics as a successful athlete seven years later.
In 2008, he represented the United States at the Paralympic Games in Beijing, winning a gold medal in para-cycling and a bronze medal in road cycling. A year later, he added another gold medal in Italy at the UCI Cycling Championships. In 2010, the well-known Ironman World Series race in Hawaii even ended successfully for Oz as well. The year 2012 ended with a beautiful gold medal in a team cycling discipline from the Paralympics in London.
Melissa Stockwell – the first veteran of Iraq
Melissa Stockwell's name in 2004 was completely unknown in the world of sports. Melissa was the first lieutenant of the US Army and was sent on a mission to Iraq. Three weeks later, she became the first female soldier to suffer devastating injuries in an unexpected bomb blast, totally unarmed. She lost her left leg, the dream was over, but she did not give up.
Melissa became the first veteran to take part in the Paralympics. She competed in 100m butterfly, 100m freestyle and 400m freestyle, where she finished sixth, fifth and fourth. She also won a few gold medals and is one of the champions in the TRI-2 category (athletes with limbs amputated above the knees). She is also involved in the federation to help disabled athletes.
A few stories, a few fates, fantastic motivation, and the desire to live and not give up. Even when running or other sports, it is true that all of us could reach success despite the initial failures and bad days. All you have to do is overcome your negative feelings and start doing it while putting in genuine effort and determination.
What specifically did you succeed in, despite your unfortunate personal fate? Share with us your victories; we would love to hear more!
.