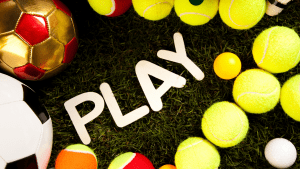 Not even a few hours would probably suffice to describe why the sport is beneficial for our bodies. Still, in this article, we mention at least certain benefits of this. The phenomenon of sport has always been supported. Sport benefits our body and our soul. The first benefit in mind when it comes to sports is probably weight loss, but this is far from the only motivating benefit. Let's share the most important ones:
Benefit # 1 – yes, you get a nicer body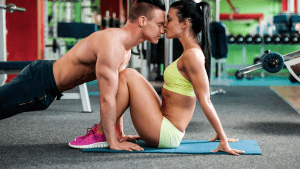 Undoubtedly, you can effectively     and efficiently shape the body    because of sport, even if a        particular effort is required. It all  depends on the specific sport activity, do not rely on the fact that every sport is equally effective. Cardio exercises or activities such as roller skates or a scooter can burn calories and fat. Still, thanks to strengthening or strength training, you create muscle mass. The ideal sport is to provide you with a combination of both effects; try, for example, running or cycling. If the dream of having great shape is the one attracting you to sports, try to build a habit and exercise regularly, although shorter. Even 20 or 30 minutes a day is enough. Intending to enhance your shape, there is no point in exercising for too long for a short period, such as several days. Not to mention that quality is not the same as quantity.
Benefit # 2 – good mood all the time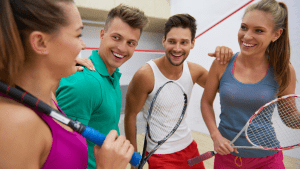 Probably you do not find the idea of ​​sweating in the gym very catchy. However, it is no secret anymore that exercise releases the hormone of happiness, the right mood engine. That's why you feel much better after a great workout. This effect goes hand in hand gradually with an incredible feeling of working on yourself, well-done work. Therefore it is one of the most effective means of feeling better and optimistic in the long run. Especially in the winter months, when we are much less active, it is an effective way to not spend all weekend at home, but be happier.
Benefit # 3 – sport slows down the aging process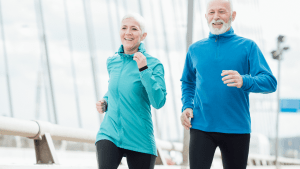 Again, there are many examples of how sport benefits your younger self. The very first is that you build muscle mass, protecting bones and thus protects them from osteoporosis. Many studies also claim that sports make the skin more elastic and firmer. Sports also force the intake of more fluids, which benefits the internal organs and even the skin. Last but not least, you keep your body fat and cholesterol at normal levels.
Benefit # 4 – one of the best options to spend free time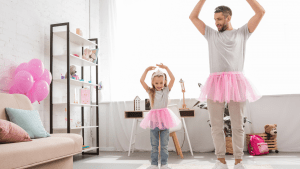 Leisure time – most of the activities, unlike sports, is probably "exercised" in a sitting position. Which is not exactly right. Activities such as sleeping, watching TV, reading or cooking will not be nearly as active as sports. However, you must enjoy sports. Find an option you like. If you prefer to be part of a team and motivate each other, choose a collective activity. If you want to move,  go for dance or Zumba. And if you like the outdoors, there is running or cycling. All activities are a great way to spend your free time – so just choose the one you like.
Benefit číslo 5 – proper inner organs function
One of the most important              benefits of sport is the proper        functioning of the organs. It          positively affects several body        systems, such as the cardio-vascular, immune or  respiratory systems. While doing sports, you also lower your sugar level, increase HLD cholesterol "good cholesterol", and the same for blood pressure. Last but not least, sport reduces stress. The most suitable activities for your organs' functioning are running, quick walking, cycling, and similar. Now you know that sport has many incredible benefits for your body. If you can't decide on the right one for you, try several activities and finally find what suits you best. Sport is the key to your healthy and happy self. Building a habit builds a love of sports.
Sport is the key to your healthy and happy self. Building a habit builds a love of sports. So sports with us on

virtualchampionship.eu.